From Roof Repair to Painting
Your Property Will Be in Expert Hands
A+ Roofing & Remodeling Services offers homes and businesses throughout northwest Louisiana an array of services, from roof repair and replacement to home remodeling. There is one common theme in everything we do: a commitment to 100% customer satisfaction. The fact that we have been in business for more than 20 years lets you know that we are a company with a tremendous amount of industry knowledge and experience. We will be here for you, today, tomorrow and into the future. Because of our deep roots in the area, we know what our customers want: quality, durability and affordability. Our services include: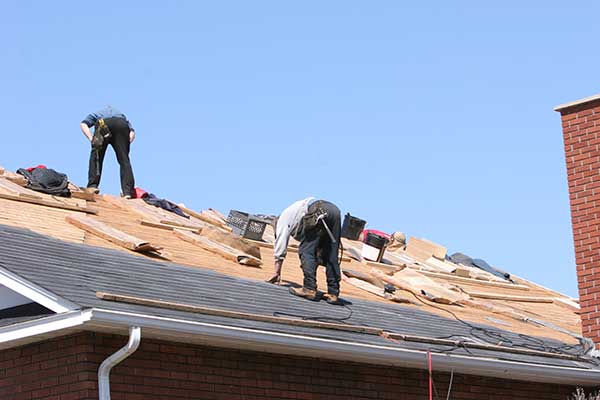 Residential and commercial roof repair, replacement and preventative maintenance – Your roof will be in good hands when you choose A+ Roofing & Remodeling Services for the solutions you need. If your roof has been damaged by a storm or if you are seeing significant wear and tear, call us for a free inspection. You will get an honest assessment, along with a free estimate for whatever is needed: roof repair or replacement.
Remodeling – Get more space, a better layout, improved lighting, updated fixtures and new flooring at prices that will surprise you. Whether you want your bathroom restyled from quaint to contemporary, your kitchen streamlined or an entire new room or second story added to your home, we have the crews that can do the job right.
Painting – Our painting specialists use professional tools and application techniques and premium paint to enhance the appearance of interiors and exteriors.
Dumpster rental – We rent 30 cubic yard dumpsters that are ideal for collecting and transporting construction, home clear-out, landscaping and other kinds of debris.
Contact A+ Roofing & Remodeling Services
Call (318) 272-6235 or use the convenient online form to schedule an appointment or find out more about our roof repair and replacement, home remodeling, painting or dumpster rental services. Roof inspections and all estimates are free.