Have a Leaking Roof?
Want to Upgrade Your Kitchen?
One company can do both – and more. A+ Roofing & Remodeling Services has been bringing superior services to northwest Louisiana for more than 20 years. We don't compromise on quality, but you will find that our prices are surprisingly affordable. That is because our skilled crews are able to do whatever work you need done quickly and efficiently. If last night's storm has left you with a leaking roof – call us for repairs. If you are tired of the poor lighting, scuffed flooring and drab colors in your bathroom – call us for remodeling.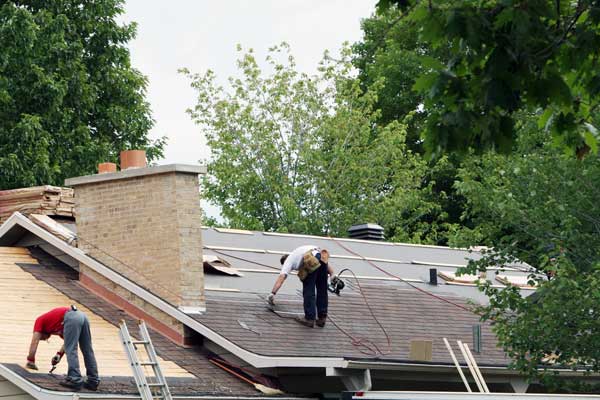 Residential and commercial roof repair, replacement and preventative maintenance – Through the use of high-performance materials, adherence to uniform installation standards and a dedication to excellence, we give our customers new or restored roofs that will last for many years. Strong warranties and assistance with filing insurance claims are a few more ways in which A+ Roofing & Remodeling Services goes above and beyond for our customers.
Home remodeling – We specialize in kitchens and bathrooms, as well as room and second story additions. Whether you need more space or want a dramatic change, we can fulfill your wishes. Call for a consultation!
Painting – This is the quickest and most affordable way to transform a room or an exterior – if it's done right. Our application techniques and use of premium paint guarantee a beautiful finish.
Dumpster rental – The 30 cubic yard dumpsters we rent give our customers a convenient way to dispose of bulky unwanted items. Rent one for as long as you need it, with drop-off and pick-up times that work with your project.
Contact A+ Roofing & Remodeling Services
Call at (318) 272-6235 or use the convenient online form to schedule an appointment to discuss your needs. Roof inspections and estimates for all projects are free. We are ready to give your home or commercial building our expert attention, whether that involves fixing a leaking roof or turning your tiny kitchen into an expansive space fit for a professional chef.