Dumpster Rental Made Easy
What You Need and When You Need It
There are many reasons to rent a dumpster. You may need to:
Remove items damaged by a flood or a fire
Deal with debris left by a construction or remodeling project
Have a place to put discarded shingles during a roof replacement
Empty a home after a relative has moved out
Have a container sturdy enough to hold cement chunks from a driveway replacement or landscaping torn out to make way for new plants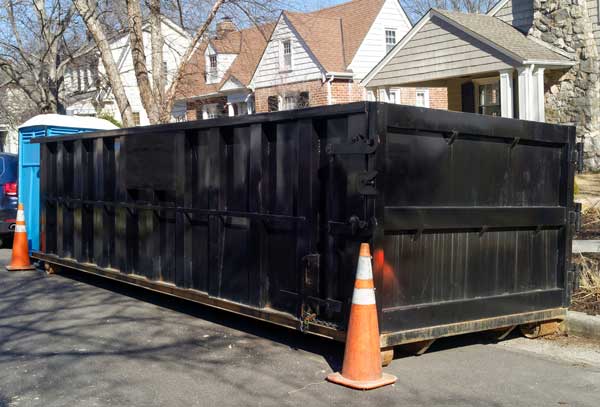 Whatever the reason, A+ Roofing & Remodeling Services' dumpster rentals can give you the ability to collect garbage neatly, in one location, and have it moved to its disposal site. A 30-yard dumpster holds an amount roughly equal to 9 pickup truck loads. When you call, one of our team members will ask about the type and debris you are getting rid of. The weight will affect the cost, due to charges by local landfills.
Dumpster Basics
The dumpsters we rent can accommodate 30 cubic yards of waste. To envision a cubic yard, envision a cube that is 3 feet tall, 3 feet wide and 3 feet long. Dumpster rental costs are based on a variety of factors, including the volume and weight of its contents, the length of time it will be needed and delivery and removal fees. Each rental involves different circumstances. Call A+ Roofing & Remodeling Services and describe yours to us. We will let you know what your rental will cost.
Contact A+ Roofing & Remodeling Services
Whether you are a homeowner or a business owner, call (318) 272-6235 or use the convenient online form to rent a dumpster that is just right for your needs. We will schedule drop-off and pick-up days. If you end up requiring the dumpster for a longer period than expected, we can accommodate you.