ROOF REPAIR VS ROOF REPLACEMENT
DECIDING BETWEEN ROOF REPAIR AND ROOF REPLACEMENT
Roof maintenance is certainly a important factor for it's lifespan. Sometimes it's practical to just have the roof repaired over having it replaced. If there are just a few damaged shingles and you don't see any signs of water damage then it's entirely possible to just have it repaired. However there is a big difference between missing shingles and a leaky roof that permeates the roofing layers and creates water spots on your ceiling. In this case it would be advisable to have the entire roof replaced before the damage becomes worse and ends up costing you a small fortune.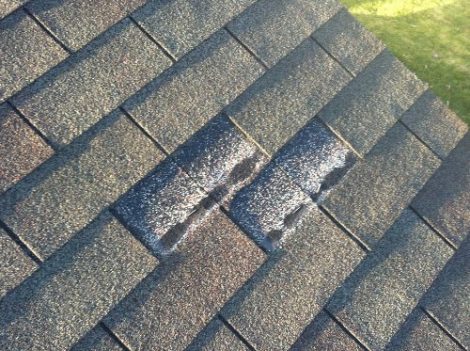 PATCHING OVER DAMAGED AREAS
A lot of people wonder if it's more cost effective to patch damaged areas on the roof rather than just replacing the entire roof, in some cases this may be feasible. Before making that decision it's time for you to give us a call and let one our roofing inspection experts inspect the roof. If the damage is bad enough and you simply patch it over you may be creating a bigger problem then you have now. Our expert will inspect the roof and let you know if simply patching the roof will be enough to fix the damage.
WHEN IS IT TIME TO REPLACE THE ROOF?
When you see signs of water damage like the ones listed below:
Moisture in the home
Water spots on the ceiling
Mold
Moisture on attic boards
Water spots on the walls
Peeling Paint
You can be pretty sure it's time to just replace the entire roof before any more damage can occur.